A two day on-location editorial production and 36 pg.
printed catalog.








01. SS/20 Mini Magazine

---

The strategy around this editorial was to acquire new customers, push fashion credibility, spread brand awareness, and to celebrate mother earth alongside Rothy's love for living sustainability.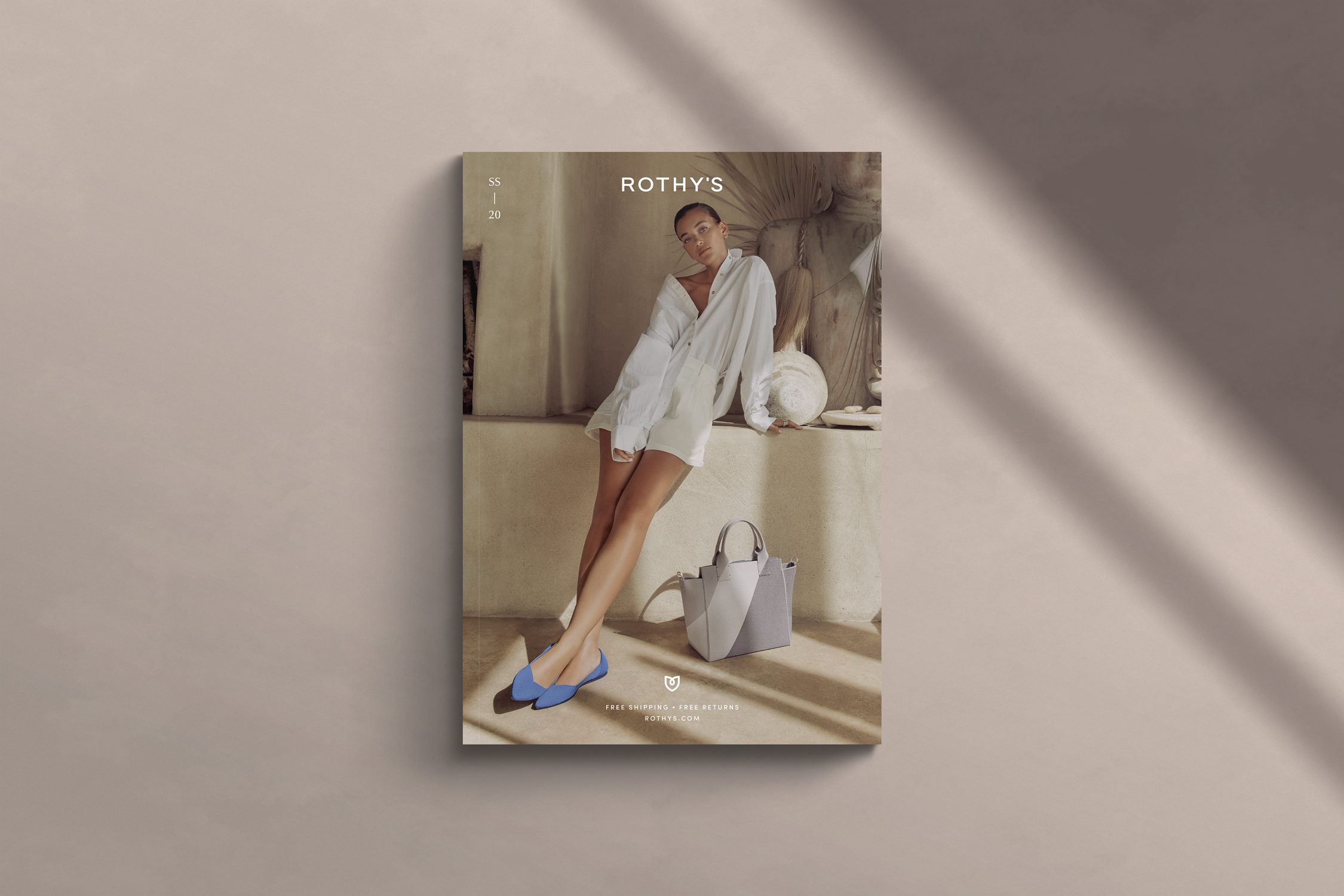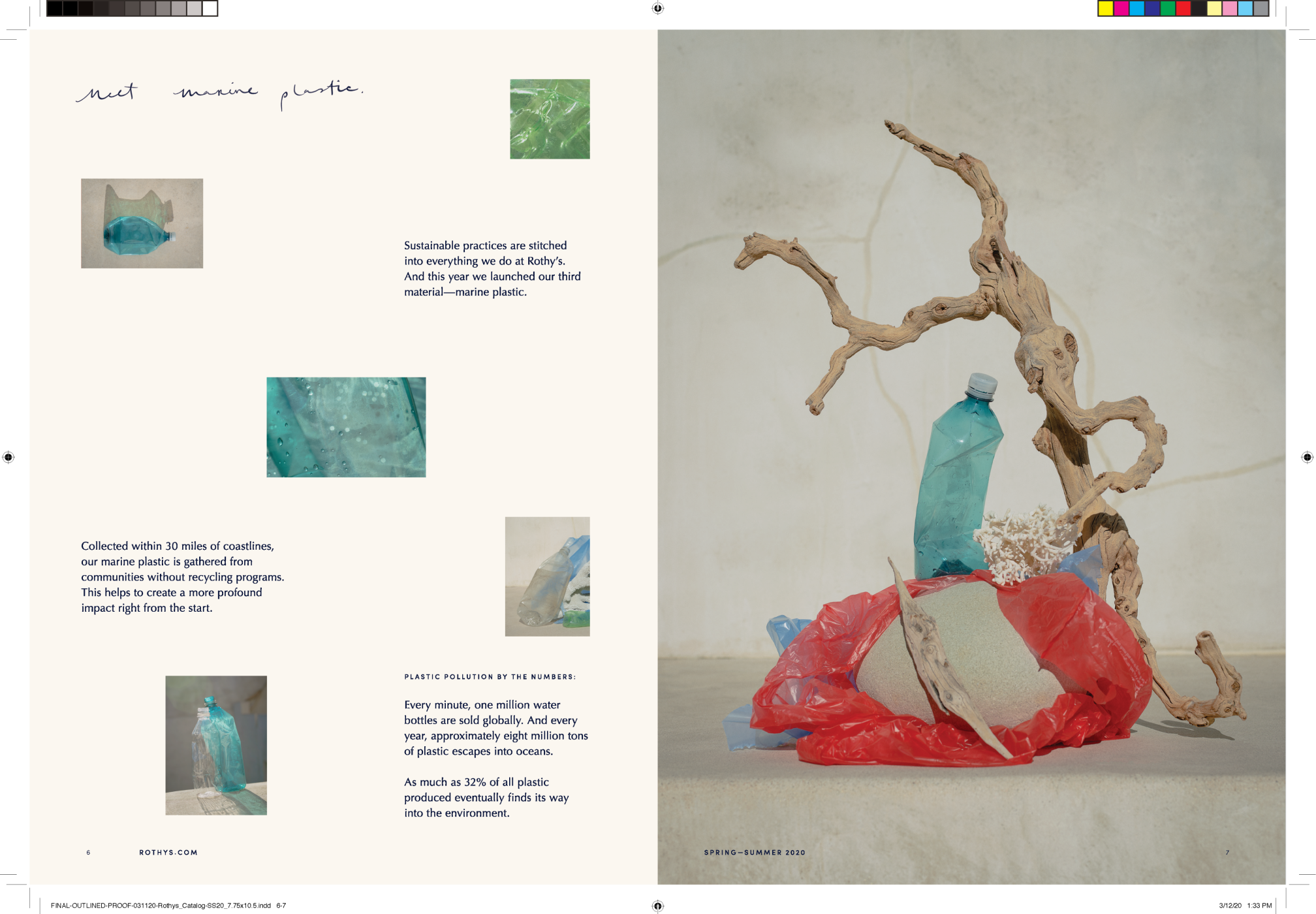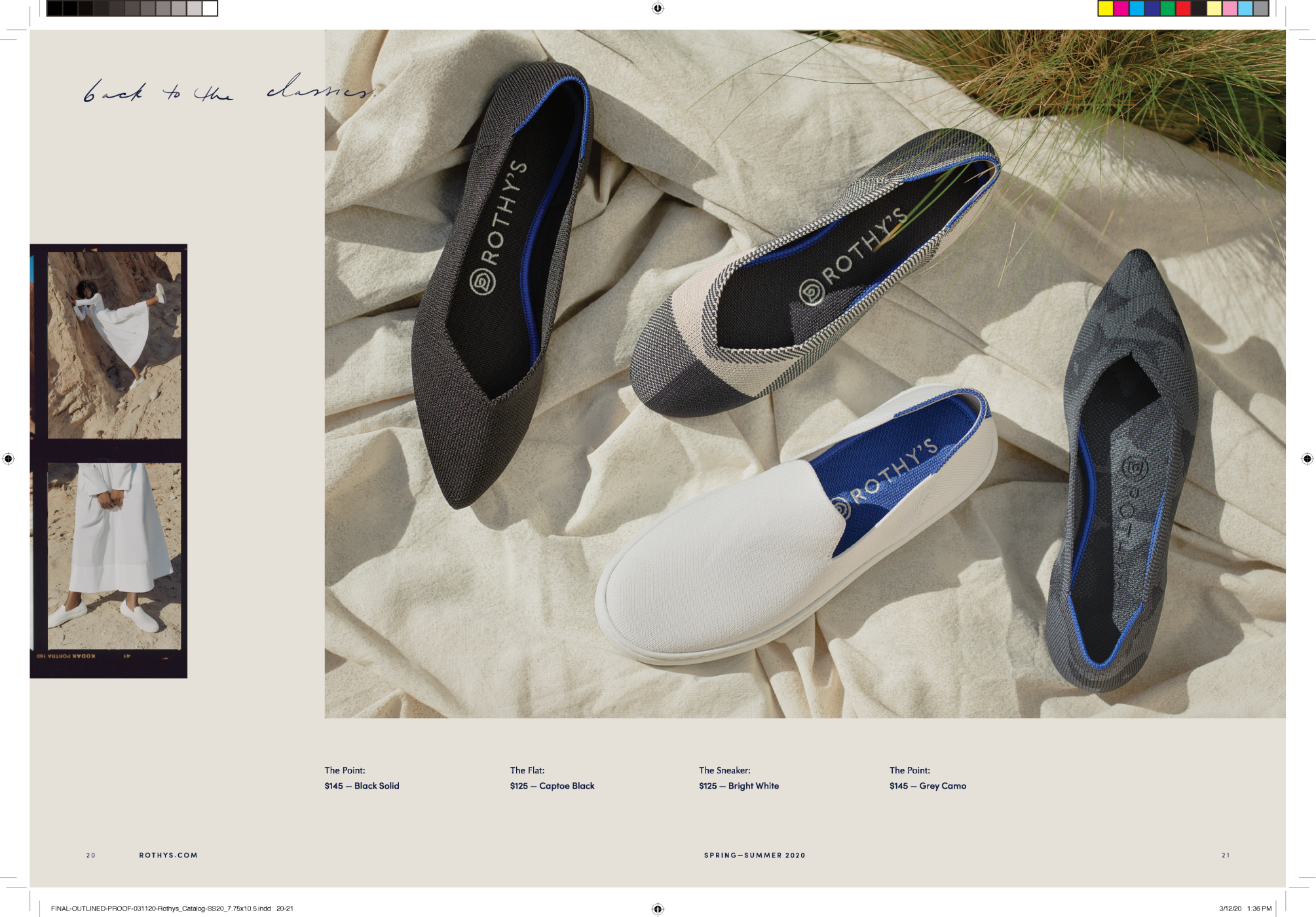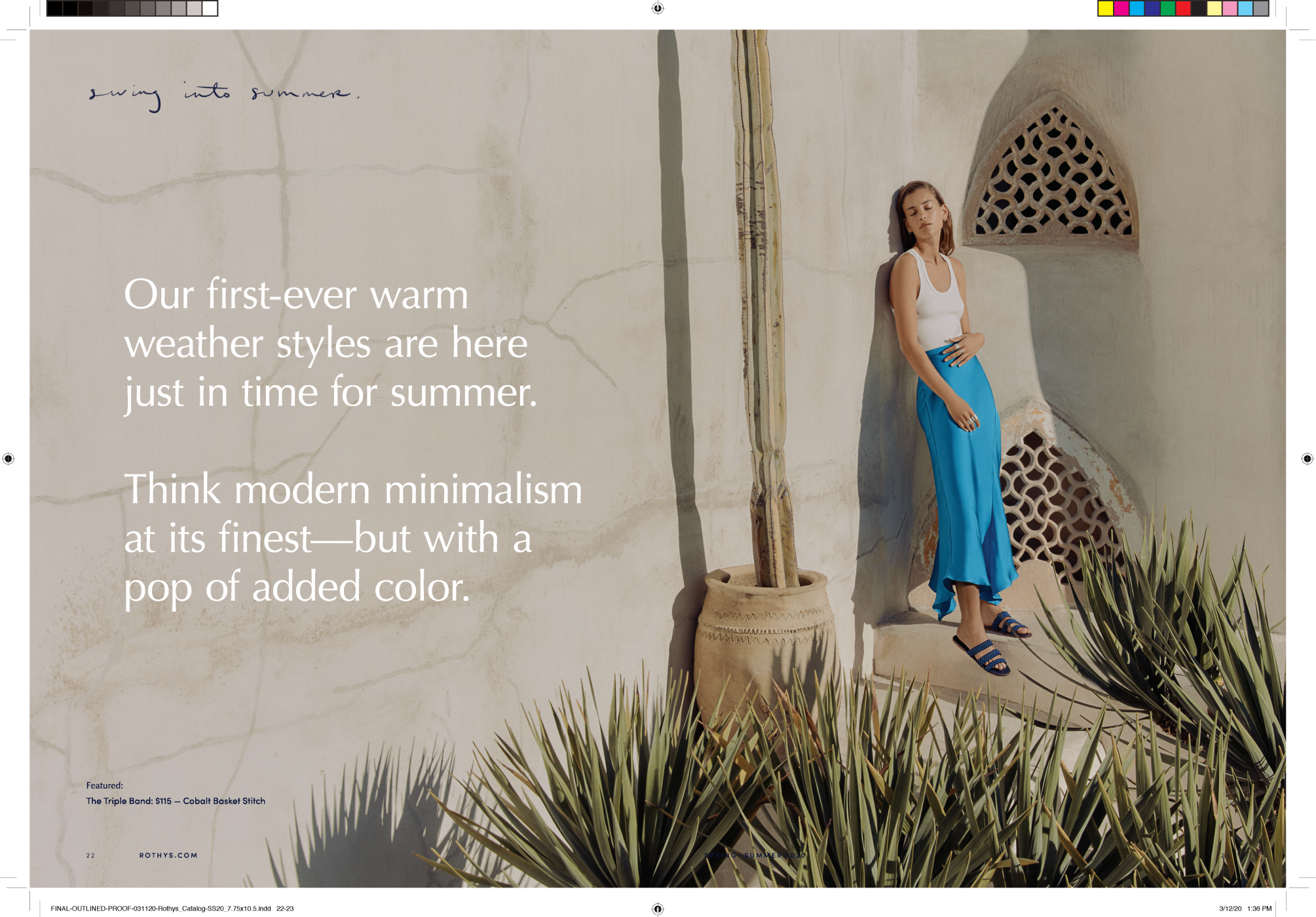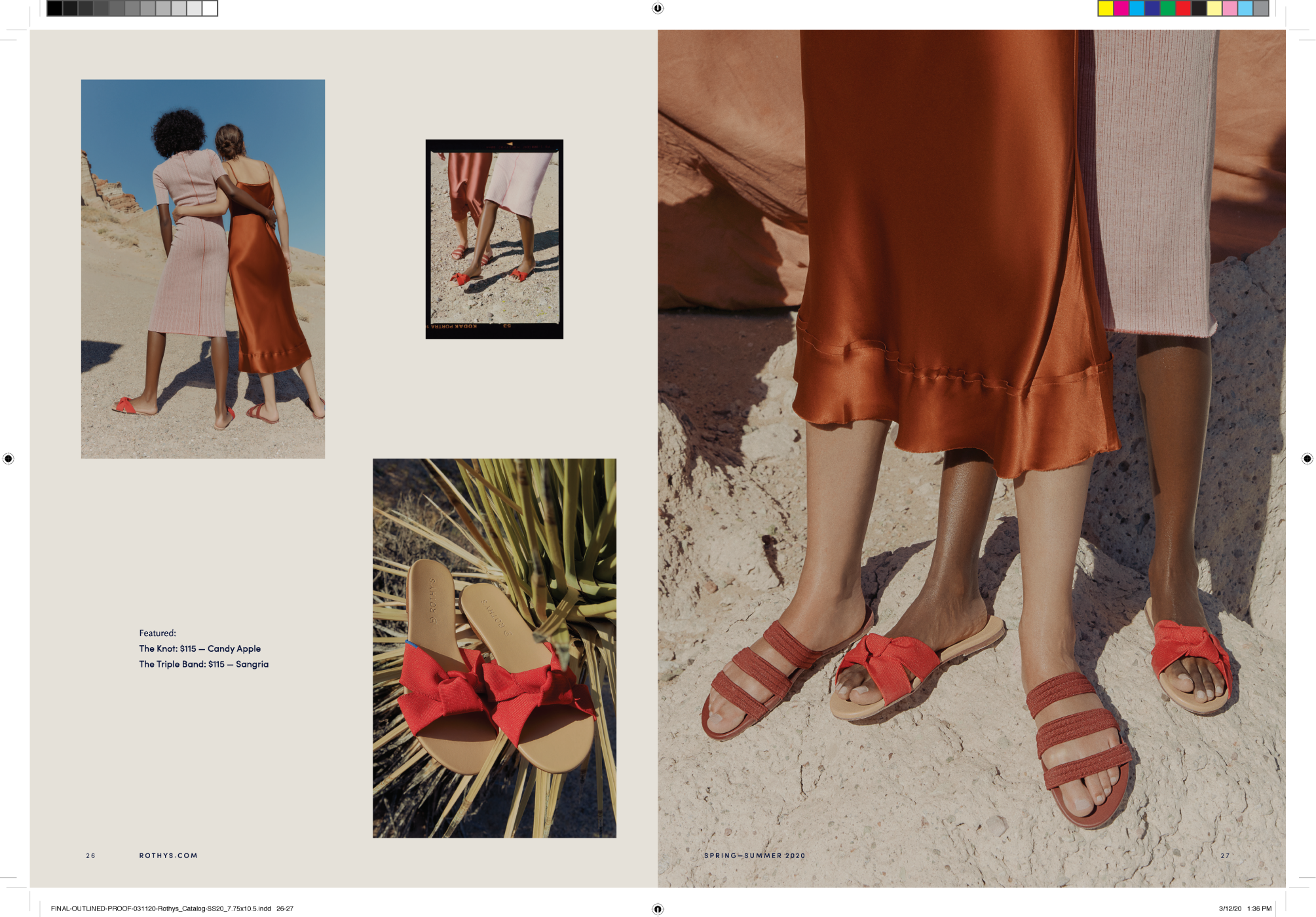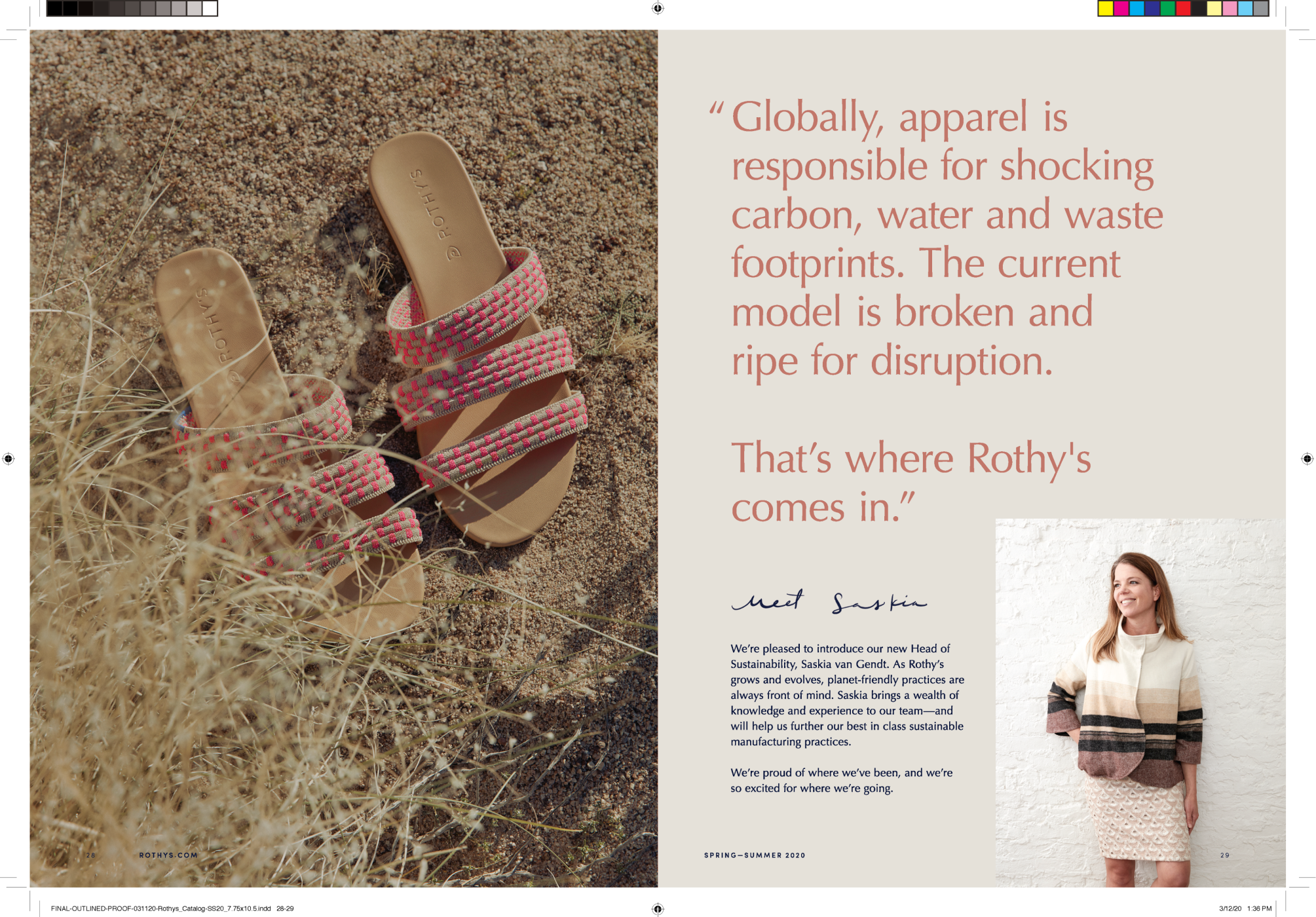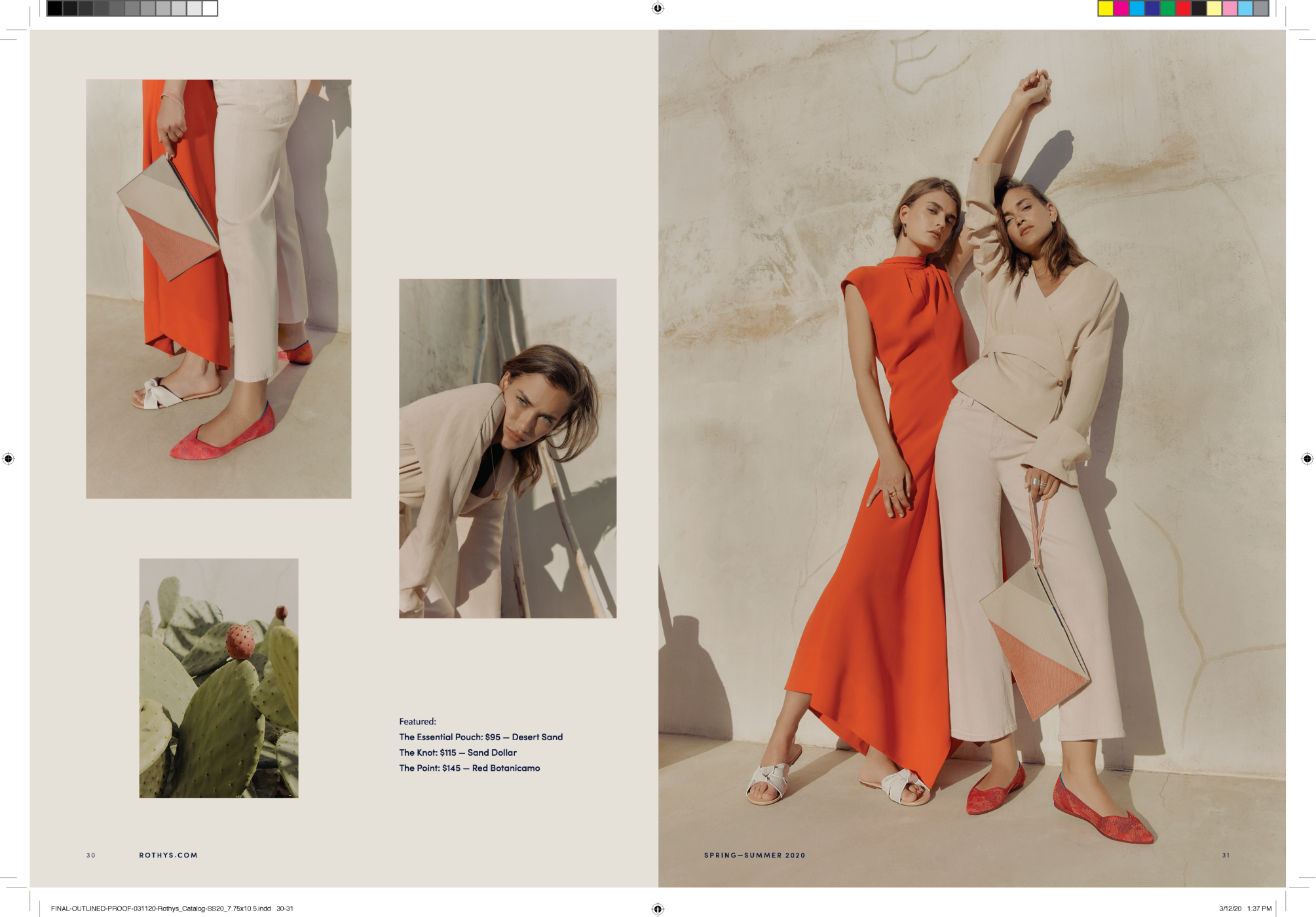 Created with mother nature in mind—This 36 page editorial was printed on 100% recycled paper and our production was shot sustainably!
02. Two days on location

---
Day 01:
Shot in the Venice beach home of LA based photographer and architect Philip Dixon.

Day 02:
Shot in California's Red Rock Canyon state park.


︎

Rothy's 2020